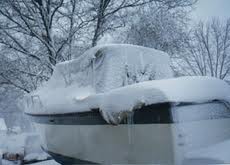 Lifelong boaters should know that the proper maintenance of your boat includes more than just regular inspection and care while you're actively using your boat. Winterization is a major part of maintaining a well-tuned boat during the off-season months. Whether your boat is kept in a climate controlled storage space, is tailored outside or is docked in the water, winterization is key.
The regular inspection of your bilge pumps is another area of great importance when it comes to proper boat maintenance. This one area has the potential to cause irreparable damage to your boat if its maintenance goes neglected. In the event that you would need to use your bilge pump, it's important to know that your battery has enough power to support the pump for a long period.
Keep your boat in top-notch working condition with Yamalube 2w oil!