Mercury Marine Company Overview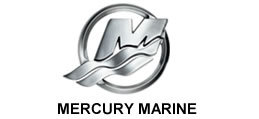 While Evinrude may get a lot of publicity, Mercury Marine is actually the world's leading manufacturer of marine propulsion engines. Unlike other companies that produce complete watercrafts, Mercury focuses exclusively on engines, providing units for recreational, commercial and government usage. The company creates both Mercury and Mariner engines.
You won't see Mercury Marine on the NYSE, but that's because they are a division of Brunswick Corporation, who also owns Bayliner, Sea Ray and other leading marine manufactures. In addition to their award-winning engines, Mercury also produces a wide line of accessories and Mercury oil. The Mercury Marines mission statement outlines their commitment to excellence and their customers.