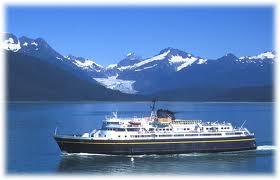 The Alaska Marine Highway System debuted in 1963 with regularly scheduled service for passengers and vehicles that catered to 31 nearby communities in Alaska as well as Bellingham, Washington and Prince Rupert, British Columbia. Currently, the marine fleet consists of 11 vessels, although, the AMHS plans to introduce additional ferries in the future.
On average, the Alaska Marine Highway System transports 400,000 passengers and 100,000 vehicles each year. The company's mission is as follows: "To provide safe, reliable and efficient transportation of people, goods and vehicles among Alaska communities, Canada and the Lower 48." For an area with habitually frosty weather to witness such success with their ferry system is quite an accomplishment.
Mighty oats calls for Yamalube 2M oil to ensure safety and satisfaction at sea!