Why Use Premium Outboard Motor Oil?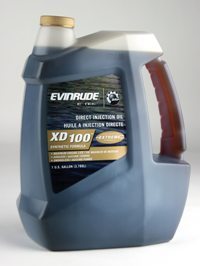 Needless to say, some of my boating brethren don't take outboard motor oil as seriously as I do. And that's okay, because most people don't. But if you own a vessel, investing in premium outboard motor oil is important. While all oils provide lubrication and help protect the engine, a premium synthetic blend drastically improves the overall performance of your craft.
Top tier oil, like Evinrude XD 100 oil, can be used in a range of boats: outboard engines, direct injection or oil injected. Two-stroke oils have a tendency to smoke and emit odors, but premium oil reduces the emissions from your engine and prolongs the motor's life. And when your engine runs cleaner, acceleration is smoother and overall performance is better.