Direct Fuel Injection Two Stroke Technology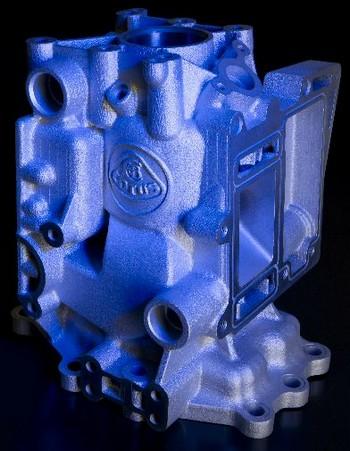 There's a new direct fuel injection (DFI) technology about to hit the boating market, and it's called E-Tec from Evinrude. This new technology boasts more than just a new DFI system; it's a whole new line of outboard motors. Evinrude has been the premier manufacturer of two stroke outboard motors for decades, and their new E-Tec technology is perhaps their greatest innovation since the inception of their two stroke outboard. E-Tec outboard motors were designed to make owning and operating an outboard motor as simple as possible. E-Tec engines are manufactured with special alloys, including a NASA developed alloy used in the pistons which makes them almost three times as strong as standard aluminum pistons. E-Tec engines are designed to run on all TC-W3 certified outboard oils, not just Evinrude outboard oil which can be more or less expensive depending on the retailer. The E-Tec engine also burns cleaner than most two stroke outboards and has earned the praise of the EPA and numerous other environmental protection groups.
E-Tec engines are the future of two stroke outboards, and are proof that though the two stroke engine is an aging technology, it is by no means an ailing technology. E-Tec two stroke outboards will have a place in a greener future.