Evinrude's E-TEC Engines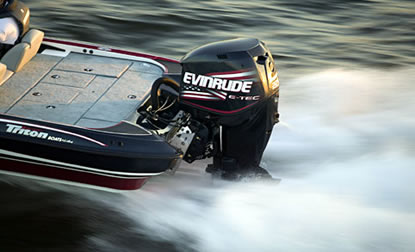 While there are several reliable brands of outboard engines, without a doubt, the Evinrude E-TEC engines have drawn some of the highest marks from both critics and outboard owners. E-TEC engines represent the pinnacle of two-stroke engine technology, with more efficient engines that have low environmental impact. Evinrude is constantly innovating to improve the quality of their outboard engines. Several E-TEC models have won awards for their performance and for their clean burning technology that is the future of two-stroke engines. With two-stroke engines having an integral role in developing countries, having engines that burn cleaner will promote pollution awareness.
In addition to their E-TEC engines, Evinrude is the premier provider of all kinds of marine accessories including Evinrude oil, which is designed to work in tandem with the E-TEC engine to burn cleaner. Future E-TEC engines might even play a central role in the developing nations throughout the world as humanity progresses into the 21st century.