How 2 Cycle Engines are Lubricated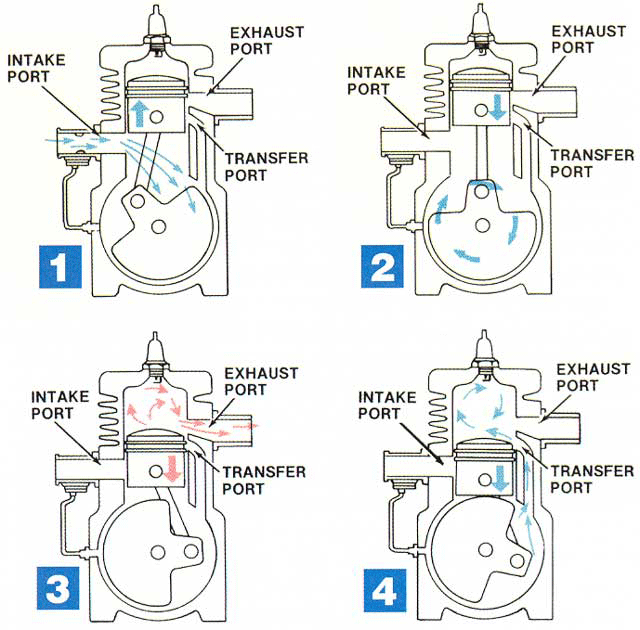 2 cycle engines are unique from 4 cycle engines in several ways, but the most notable is the absence of an oil sump on the 2 cycle engine. Because there is no oil sump, lubrication is done by mixing 2 cycle oil with the fuel. The 2 cycle oil is burned upon combustion of the air and fuel mixture. Direct Injection engines differ from this model because the fuel is injected into the combustion chamber while the oil is injected into the crankcase. Direct Injection engines have a higher power density than most two cycle engines due to this fact.
Because 2 cycle engines use a mixture of 2 cycle oil and gasoline, their lubrication system is considered a "total-loss" type. Direct Injection engines have higher combustion temperatures, which causes them to require more lubrication than traditional 2 cycle engines that use the oil/gasoline mixture.