How Two Cycle Engines Are Used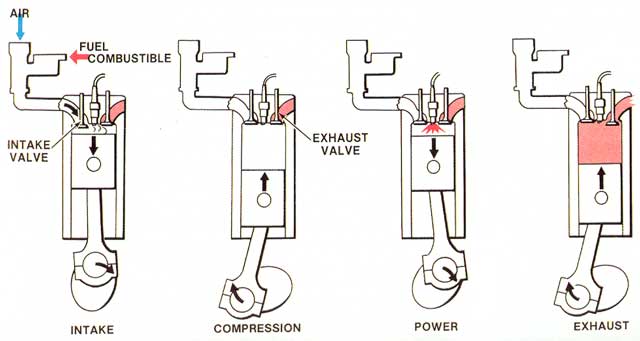 Two cycle motors can be found in machines all around the world, but because of their simplistic design, most are found in smaller machines like chainsaws, weed whackers, and snow blowers. The two cycle motor produces a high power to weight ratio, allowing even a small motor to produce significant power. The two cycle motor is easier to build, maintain, and often lasts longer than other motors. Two cycle motors are common in developing nations, and can even be found in smaller automobiles, motorcycles, and snowmobiles. Two cycle motors are also common amongst outboards. One benefit two cycle motors have over all other varieties is their ease of ignition in colder temperatures. Because of the lack of an oil sump and the simplistic design, a two cycle engine is much less vulnerable to cold.
Two cycle motors utilize a mixture of two cycle oil and petrol to power the engine. The two cycle oil needs to be mixed with the petrol in the proper ratio. This oil/petrol mixture is what lubricates the motor and allows it to perform at a high level.