The Right Mix for Two Cycle Oil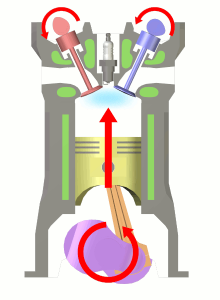 Getting the right gas to oil mixture ratio for a two stroke engine can make or break your engine — literally. Luckily, manufacturers have already come up with the right amount of each to best maintain and run an engine. Whether you have a golf cart, garden tool or motor skates, it's important to find out which ratio will work the best for you.
For most tools, transportation and recreational motors, the ratio will be in the range of 20:1 to 100:1 gas to two cycle oil. For most motorcycles, you will need 32:1 but others require 40:1 and others use 50:1. This makes it incredibly important to check your model rather than making an assumption. Make sure to not add oil to the fuel for a 4 cycle engine.