Two Cycle Sparkplug Replacement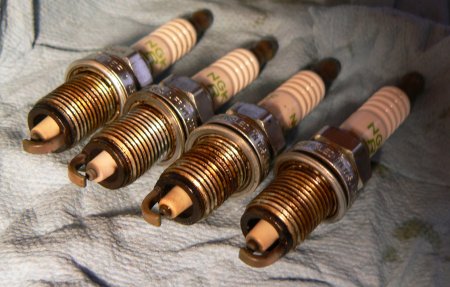 With several two cycle outboard motors, there are known issues with the sparkplugs becoming saturated with gasoline. This in turn causes the sparkplugs to foul, and the motor to fail after it warms up. While this could be an indication of a more serious issue with the motor that will require professional intervention, often the problem is caused by one of two factors: incorrect spark plugs, or incorrect gasoline/oil ratio. It's important to check that you are using the correct spark plugs for your outboard motor, as the wrong sparkplugs will cause the engine to fail. It's also a good idea to check that you're using the correct gasoline to two cycle outboard oil mixture, as this can cause the spark plugs to become saturated.
If one of these two problems doesn't fix your engine, it's probably time to consult a professional about what else could be wrong. If you know a thing or two about outboard motors, you can always check around online for other owners who have had the problem and make an attempt to perform maintenance yourself.