Fuel/Oil Mix Ratio in Small Engines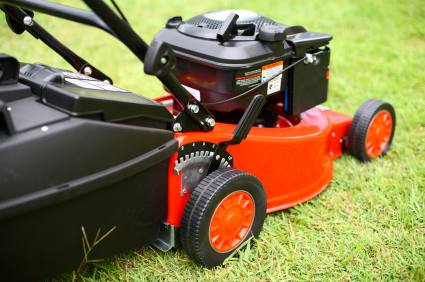 Smaller two cycle engines often use a mixture of standard fuel and two cycle oil, and the ratio tends to be different based on the engine. The standard ratio for most small engines is 32:1, or 32 parts fuel to 1 part two cycle oil. However, this ratio won't work for all small engines and in fact, using the incorrect ratio can cause the spark plugs to foul (become saturated with gasoline). Replacing the spark plugs is no big deal, but it can be a pain if it needs to be done all the time. There's a much decreased chance that the spark plugs will foul if the correct fuel to two cycle oil mixture is being used. While mixing the fuel and 2 cycle oil can seem like a pain, a small engine that is run only on gasoline won't make it through a full tank before seizing, which can cause serious damage.
Lawnmowers, leaf blowers, and weed whackers are some of the most common smaller two cycle engines. These engines can all run on the standard 32:1 fuel to two cycle oil mixture, but some specific brands have different needs. It's best to check the manual for the ideal fuel mixture before refueling a small engine. This will save money and ultimately preserve the life of the engine.