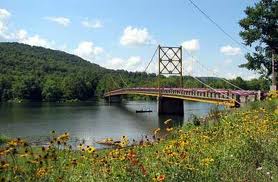 What used to be a tiny town with a big secret has exploded into a continuously-growing town with a significant presence on the map. The cat is out of the bag for Benton County, Arkansas – We know you offer a little piece of paradise for boating enthusiasts. In fact, Benton has become the third-fastest growing county in the US because the masses have finally heard about the 30,000 acres of clean, boatable water.
The 90-mile stretch of Beaver Lake seems to be the most popular place for boaters and residential development. And because of the city's prime southern location, boating weather extends through the majority of the year. The scorecard (scale of 1-5) granted by Boating Magazine read as follows: Waterfront Availability 5; Ease for Boaters 5; Strong Boat-Related Business 3; Number of Good Boating Days 4.
When boating is on the agenda almost every day of the year, Evinrude XD 50 oil is a must.