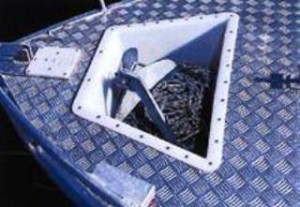 If you're a boater then chances are you'll either want or need to anchor at some point in your boating career. Whether it's to stop and fish, swim or even stay overnight, anchoring is an important part of safe boating for several reasons. It can keep you stationary when bad weather is blowing your boat off course or if your engine isn't working and you're drifting into shallow water or even other boats. By keeping your boat from being blown or pushed off course an anchor helps you maintain your navigation and prevents your boat from being pushed into potentially hazardous conditions.
These reasons and more make anchoring an essential part of any boating experience. In addition to removing the ability to keep your boat in one place you're also creating a potentially dangerous situation. Anchoring gives you the ability to avoid many dangerous situations, however. With proper anchoring you can get the most out of your boating and our guide to smooth anchoring will have you anchoring like a pro in no time.
Don't forget to take a look at bulk Evinrude XD 50 oil as an affordable alternative to traditional retail 2-cycle engine oils.