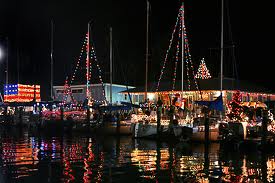 If you're shopping for an avid boater and you're not familiar with the requirements of being on the water then gift giving can be tough. But it doesn't have to be. For any on-the-water enthusiast a versatile, top-quality captain's bag can make a huge difference. Whether it's for keeping food or other essentials, a captain's bag is a versatile addition to any boater's repertoire. And the best part is, they're affordable.
You don't have to spend an arm and a leg to make this year's boating better than the last. With the multitude of pockets most captain's bags provide there's always room for just one more thing. From first aid kits to an electronic fish finder or your GPS, there's enough room for everything you'll need on the water. Keep your cell phone, keys and wallets safe and dry, or tote your lures and fishing gear in style.
Don't forget a complete supply of Evinrude XD50 oil for the gift a healthier engine.