Specs on Yamalube 2 Cycle Oil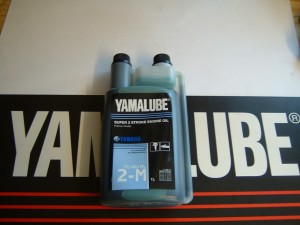 There are many types of two stroke oil that Yamalube offers customers, such as 2R, 2S and 2M. With all the different oil options, it can be confusing as to which one you should choose for the craft you own. Whether you own a WaveRunner, snowmobile, motorcycle, ATV, scooter or golf cart makes a huge difference when choosing the best oil for your motor.
Yamalube 2 cycle oil comes in a 2M option. This oil is designed for outboard boat motors. The blend includes a special additive to reduce wear and help against carbon buildup. Yamalube 2W is better used for watercraft. The blend is semi-synthetic which was designed to work against rust and corrosion. Since the two oils have these specific needs in mind, they are the best choice for each type of craft.