Use Yamalube for Yamaha Engines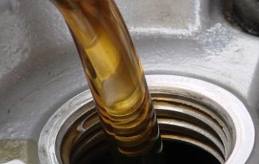 Yamalube 2m oil still remains one of the proven engine savers for two cycle outboard motors. Yamalube 2m has extreme performance formula and is ring free. It is an exclusive additive blend that works to guard against power robbing ring stick and carbon build-up. The special additives in the oil also minimize wear and tear.
Yamalube 2m oil is ideal for use with high performance Yamaha engines. The marine oil is designed for the most grueling conditions your outboard motor might face. In fact, the Yamalube 2m surpasses the TC-W3 minimum requirements formulated especially for outboard motors. Yamalube 2m oil, though recommended for Yamaha engines, is not ideal for WaveRunner or Sport Boats. To fuel your WaveRunner you'll want to check out Yamalube 4m oil or Yamalube 2w oil.