Two-Cycle Oil Certification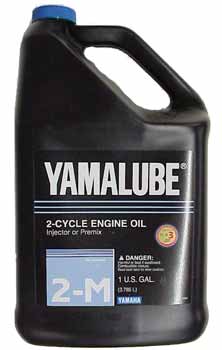 Yamalube oils are of such high quality that they often end up used as the standard test oil for many of the National Marine Manufacturers Association (NMMA) TC-W3® certifications. The long-term goals of the two-cycle outboard boating engine industry have been to reduce emissions from oil that has passed through engines, developing a quality of oil that reduces the necessary ratio of oil to fuel, and ultimately prolonging the life of the engine. When these goals are achieved, emissions are significantly reduced, which satisfies or exceeds EPA requirements. There are also less warranty and maintenance issues with customers in the long run. TC-W3® lubricant is an NMMA owned trademark. Evolving through the years with the help of exhaustive testing and research, it has not only proven to be the level of lubrication performance quality required, but has consistently exceeded EPA emissions reduction requirements as two-cycle outboard engines have moved toward higher cylinder temperatures and compressions and increasingly demanding conditions. NMMA sanctions only two cycle lubricants that meet or exceed stringent regulations in their own designated laboratories. Tests include a variety of performance-based measurements for fluidity, lubricity, viscosity, carbon buildup on engine pistons, and ring sticking. The chemical makeup of the TC-W3® oils vary due to the unique additive packages incorporated into each individual oil brand. TC-W3® oils are recognized worldwide as being recommended for use by two cycle oil makers.
Yamaha 2m oil is a NNMA TC-W3® approved 2 cycle oil formulated for extreme performance and the most grueling conditions your outboard motor will face. It surpasses the TC-W3® requirements for outboard motor oil formulations, preventing varnish and wear, providing maximum rust and corrosion protection, and is versatile, appropriate for extended full-throttle, extended trolling, or everyday operation use. Since Yamaha 2m oil is formulated especially for outboard motors, it is not recommended for WaveRunner or sport boats.