Top Trout Fishing Towns: West Yellowstone, Montana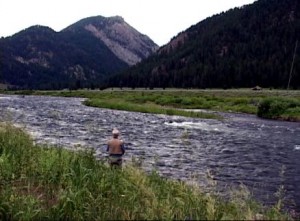 This week I'd like to focus on where to catch the most delicious trout. Number one on my list is West Yellowstone, Montana. The town is a unique hodge-podge of locals and thousands of tourists who come to see the famed Yellowstone National Park. As far as fishing goes, Firehole River, Gibbon River, and Slough Creek are simply incredible.
Though I can't vouch for it firsthand, I've heard great things about Gallatin. (A fun piece of trivia: the film 'A River Runs Through It' was filmed in Gallatin). A half hour away is the spectacular Henry's Fork of the Snake River. I'm licking my chops just thinking about the great trout that is caught there. Hopefully I can get there this summer with my boat and some Yamalube oil, and catch a few trout for myself.