Top 10 Cities for Boating Enthusiasts: Knoxville, Tennessee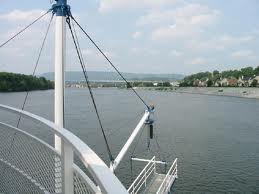 Just north of the Smoky Mountains, sits the downtown paradise of Knoxville, Tennessee. This waterfront city may seem like an unlikely place for boating, but with the Tennessee River flowing through the heart of downtown, boating is naturally incorporated into just about every aspect of this southern community.
One of the largest attractions for boaters, and boating companies, in this town are the months that span across college-football season. The University of Tennessee is located in the heart of Knoxville and with the arrival of every football Saturday is one heck of a tailgate party on the river. The scorecard (scale of 1-5) granted by Boating Magazine read as follows: Waterfront Availability 4; Ease for Boaters 5; Strong Boat-Related Business 5; Number of Good Boating Days 4.
Be sure to join the party next football season by keeping your boat's engine well-kept with Yamalube 2W oil.