Top 10 Cities for Boating Enthusiasts: Tampa Bay, Florida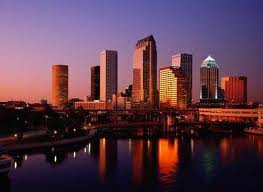 How could a costal city in the Sunshine State not be part of the top to list? Tampa Bay, Florida is indeed one of the sunniest places to live, and it's not just because of the large amounts of glowing sunrays that stream form the sky almost daily – an average of 361 sunny days per year.
With a seemingly endless amount of waterfront property you could call home, how could a boating enthusiast be displeased with this perfect maritime city? In fact, Mira Bay and Little Harbor alone have 3,000 homes with water access. The scorecard (scale of 1-5) granted by Boating Magazine read as follows: Waterfront Availability 5; Ease for Boaters 5; Strong Boat-Related Business 5; Number of Good Boating Days 5. With an all-around perfect score, how could any place be better?
A city of year-round boating definitely calls for Yamalube 2M oil to keep things running smoothly.