Top 10 Cities for Boating Enthusiasts: Oconee County, South Carolina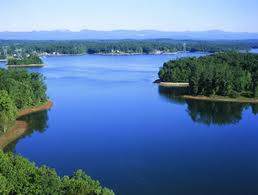 Clemson University sits about 20 miles outside of Oconee County, South Carolina. Here you'll find Lake Keowee and Lake Jacassee, which attract a more affluent and adult-type crowd, while Lake Hartwell tends to be a magnet for college students and parties. Also located at the base of the Appalachian Mountains, the area attracts families and couples looking to get away from the cities to the north and couth of the region.
Three-quarters of the residential land surrounding Lake Keowee is comprised of summer homes, but developers are hoping to attract more of a year-round crowd. The scorecard (scale of 1-5) granted by Boating Magazine read as follows: Waterfront Availability 5; Ease for Boaters 4; Strong Boat-Related Business 3; Number of Good Boating Days 4.
To prepare for boating season, locals seem to favor Yamalube 2W oil!