Top 10 Cities for Boating Enthusiasts: Otter Tail County, Minnesota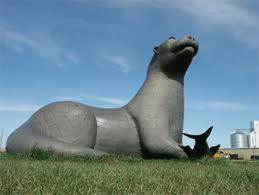 As we continue our review of the top 10 cities in the nation to live and boat, we land at Otter Tail County, Minnesota. While the state itself has been coined the "Land of 10,000 Lakes," this particular county can take a large credit for such a reputation. Officially, the county encompasses 1,048 lakes, which also happens to be the most lakes contained in a single county within the United States.
While boating season falls short due to a brief summertime, every local of the area takes advantage of the nice weather they are allotted. The scorecard (scale of 1-5) granted by Boating Magazine read as follows: Waterfront Availability 5; Ease for Boaters 4; Strong Boat-Related Business 3; Number of Good Boating Days 2.
With boating season just around the corner, I can only imagine that the locals are getting their boats ready for superior performance ion the water with Evinrude XD 100 oil.