Pre-Season Snow Mobile Maintenance: Part One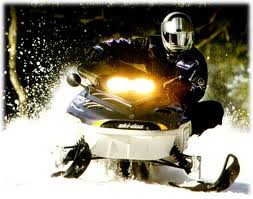 With a particularly cold winter forecasted here in the Pacific Northwest, it's time to start thinking about pulling the snowmobile out of storage. Although there may not be any powder on the ground yet, now is the time to go through your preseason maintenance. Hopefully you took the time to clean and tune the vehicle before putting it in storage, as his will make your job infinitely easier.
Start by gathering all of the necessary tools and supplies, including socket wrenches, spark plugs and Yamalube 2M oil. Move the snowmobile to a clear, open space so you have ample room to work. The first step is simply to clean the outside of the vehicle, removing any dirt, grime or debris that may have accumulated while it was idle for a few months. This is also a good time to do a careful visual inspection of the exterior.