Choosing the Right WaveRunner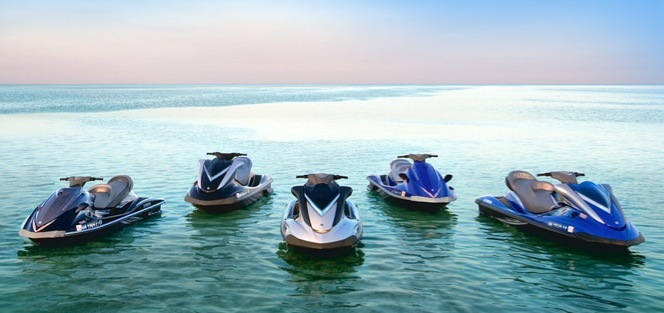 WaveRunners were introduced by Yamaha in 1987 as their version of the personal watercraft. The Yamaha WaveRunner possessed several innovations over the more common Jet Ski and SeaDoo, and WaveRunners have continued to the premier personal watercraft. When thinking about purchasing a WaveRunner, it's important to consider several factors before making a decision. First, WaveRunners can accommodate 1-4 riders, and it's a good idea to think about occupants first. For people who don't have families or prefer to ride alone, a single or double seat WaveRunner might work the best, for those who do want to involve their friends and family, a three to four seat WaveRunner will be better. It's also a good idea to consider how the WaveRunner will be used in terms of recreation. If traveling significant distances, a fuel efficient engine with a large tank will be ideal. Storage is another factor to consider, as models with a whole lot of features and more sleek designs will have less storage.
Upkeep cost is one more factor to consider with WaveRunners, as some will require more fuel and maintenance than others depending on the engine. With high horsepower models that burn fuel fast, the expenses of gasoline and Yamaha 2W oil can add up.