Trip To The Mountains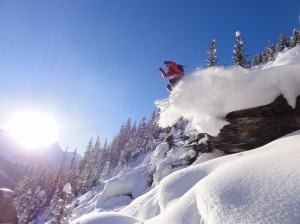 A few friends and I went up to the mountains for a weekend of snowboarding.  It was our first time going all season and we were excited to finally be getting some runs in.  We usually go snowmobiling too when we make it up to the mountains so we booked a couple of snowmobiles for the following afternoon and we were set.
We picked up the snowmobiles after a morning of solid runs down the mountain.  The rental person told us that one of the snowmobiles has been overheating lately and informed us that he just put in some fresh snowmobile oil into the engine to prevent any problems for us.  It was a fun afternoon.  We raced each other and went down some trails.  Thankfully the snowmobile did not overheat so everything went off without a hitch.