Marine Engine Overheating Facts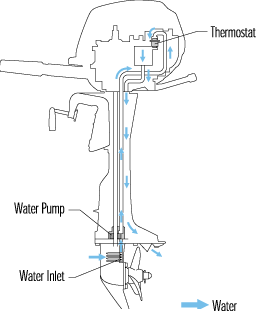 Overheating is a common problem amongst marine engines, and most overheating problems can be attributed to the water pump. There are three main problems which tend to be the reason the water pump isn't functional, those being lack of raw water flow, lack of fresh water, and defective heat exchanger. You can check for a lack of raw water flow by noting the temperature of the outlet side of the raw water system; if the water is hot, in excess of 130 degrees, it could indicate a water flow problem. Lack of fresh water will manifest as an increase in temperature difference between in and outlet of the heat exchanger. Noticing a defective heat exchanger is a bit more difficult, in general the easiest way to identify this is by process of elimination from performing the above two checks.
It's also a good idea to check on essential fluids like marine engine oil. If the oil hasn't been changed in some time, it could be causing the engine to overheat because the pistons aren't receiving adequate lubrication.