Simple Marine Engine Oil Changes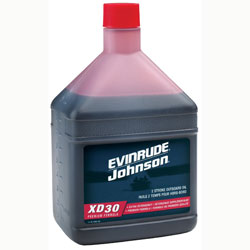 One of the simplest methods to change the oil in a marine engine is through use of a marine oil pump. Marine oil pumps are made by several different manufacturers, though often the most used are Evinrude oil pumps. Changing the oil on your marine engine or outboard motor is necessary task, but with a marine oil pump it can be accomplished in about 15 minutes. When using an oil pump, the pump attaches to the drain hose of your boat via a small connecter. The oil will drain for about 10 minutes or sometimes longer, and turning on your engine while the oil is draining can speed up the process. If you do turn on your engine, make sure to have a water supply feeding the impeller, and disconnect the propeller before turning on the boat.
Once the oil is drained, simple refill the engine with your choice of motor oil, check to ensure the proper amount of oil is inside, and you'll be ready to go the next time you take your boat out on the open water.