Basic Snowmobile Maintenance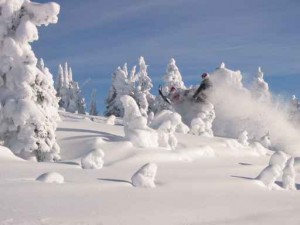 Yesterday we reviewed some of the pre-ride checks that you should go through every time you ride your motorcycle — primarily, checking the levels of gas and outboard motor oil. There are some other basic systems that should be checked and adjusted on a regular basis to ensure the longevity and optimal performance of your vehicle; we suggest checking these systems on a daily basis. These include the throttle lever and over ride system, as well as the brake lever.
Also inspect the starter rope, engine start switch and all of the drive track and slider elements. Whenever heading out on a ride, be sure to bring a spare belt and plugs with you. Although it doesn't need to be check on a daily basis, the chassis lubrication should be verified a few times season to preserve the various suspension and steering components.