Early Season Snowmobile Maintenance: Part Two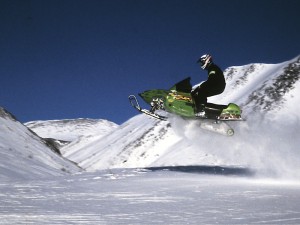 Yesterday we discussed how to check the Evinrude oil and other vital fluids in your snowmobile. While keeping tabs on these levels is a key element in basic snowmobile maintenance, there are some other key elements to check on a daily basis. Today we will review the systems, levers and switches that should be tested before every ride.
The first thing to investigate is the throttle lever and override system, as well as the brake lever; obviously these items are essential to ensure a smooth ride and proper safety. Also check the starter rope and engine switch before beginning your ride. Finally, take a look at the drive best and track alignment; even if everything looks good, you should always care an extra belt and plugs when you head out. Once these basic systems have been checked, you are ready to warm up the engine, check the lights, and head out.