Responsible Motorized Boating Tips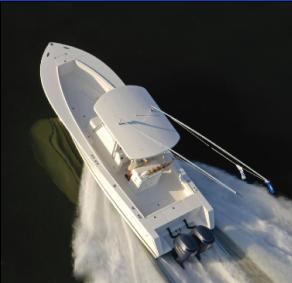 The nonprofit organization Tread Lightly! offers guidance for outdoor ethics, encompassing all types of outdoor recreation. It goes without saying that they have some valuable insights about responsible motorized boating. Before beginning your excursion, make certain your trailer is in working order, all signal lights are operable, and that the boat is secure. When trailering your boat, carefully balance the entire load, including the boat itself and any items that may be stowed inside, including outboard motor oil.
Travel and launch your boat only in designated waterways open to your specific type of boat. Carry a Coast-Guard approved life vest for each person on board.
Operate your boat at a safe speed, complying with all signs and barriers, including speed limits, no-wake zones, underwater obstructions, and the like. Never go boating alone if you can avoid it–assign a designated lookout scoping the water for other boaters, objects, and swimmers. Cross any wakes at slow speeds, staying aware of skiers and towables-never jump a wake.