Yamalube Oil Used by Motocross Superstars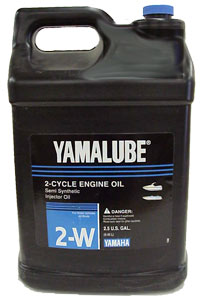 Recently Yamaha announced its 2009 motocross race teams, signing a number of prestigious riders that earned a great deal of acclaim the previous year. One such rider, James Stewart, was signed to the team hot off his perfect outdoor season including a US Open victory and an excellent Bercy Supercross performance. James will be riding the Yamaha Z450F, and also be outfitted in all the latest Yamaha motocross gear. Yamaha's Yamalube brand of motor oil is utilized to achieve maximum performance in all of Yamaha's sponsored bikes.
Yamalube 2W oil, as well as 2S, 2M and all of its 4-Stroke brands are relied on to operate in intense conditions, and are the industry choice for use in garden appliances, ATVs, snowmobiles, outboard motors, and motocross bikes.