Getting the Right Type of Yamalube for a Personal Water Craft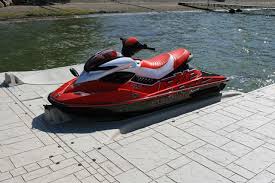 When I purchased a personal watercraft, I was really excited about getting to take it out on the water. I had been a lot more focused on buying one of these boats and taking it out on the water, than I was about the responsibility that I took on just by getting one of these boats. I didn't really think about maintenance on it or getting repairs to it at first.
I ended up spending most of the days after I bought the boat just taking it out on the water. After I used all of the gas in the tank, it finally occurred to me to start looking into what type of gasoline and oil I could put into the boat. Since I like Yamalube oil, all I had to do was find the type that was right for my personal watercraft.