Yamalube 2 Cycle Oil Available Online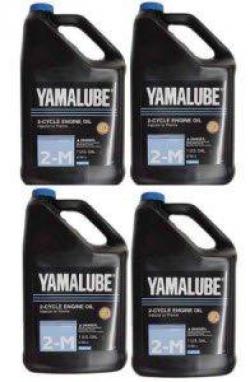 Bike engines come in a variety of displacements (CCs) as they are commonly referred and a wide range of mountain options. However, in the market, there are only two styles of engines that is 2-stroke and 4-stroke. In a 2-stroke engine, there are only two strokes that are performed so as to power the engine. These are compression stroke and the combustion stroke.
To maintain your engine in good condition you have to ensure that it is well lubricated. There is a wide range of two-stroke oils in the online market and it can turn out confusing when selecting one for your craft. Whether you own a snowmobile, wave runner, golf cart, ATV or scooter, it makes a whole lot of difference when it comes to choosing the best oil for your motor. But, worry not as we have yamalube 2 cycle oil available in our online stores.
Yamalube 2 cycle oil is semi-synthetic engine oil that is an outboard industry approved formulation. It has some additives that help in meeting the industry standards when it comes to guarding against power robbing ring stick and carbon building up. It provides superior anti-wear and anti-corrosion protection in the harsh marine environment. It is available in 4 gallons, and 55 gallons. Shop now when the stock last.