Hand Over the Yamaha Outboard Oil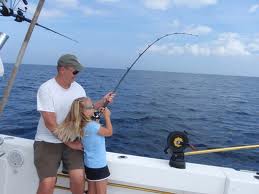 When I was growing up, I used to help my father when he winterized his boat at the end of each boating season and when he got it ready to go out at the beginning of the spring. He wouldn't really let me touch anything, because he was afraid that I would somehow hurt myself. I was content with watching him work on his outboard motor, without interfering.
Sometimes he would have me hand him a tool or a quart of Yamaha outboard oil. One time, he even let me turn the boat engine on so that he could see how it was running. I always was eager to help in any way that I could. I loved going out on the water on the boat, so I wanted to do anything that I could to ensure that we got more time out on the water.