The History of Yamaha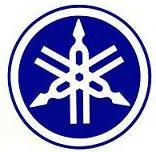 Yamaha is a bit of a bizarre corporation. They're a multi-billion dollar company that is based in Japan and was established in 1887, exclusively creating pianos and reed organs. As the years went on, the company's product lines expanded more and more and now Yamaha's brand name is recognized as one of the best-known Japanese companies in the world.
Not only is Yamaha currently the largest manufacturer of musical instruments of all varieties at this point in time, but they also produce a large plethora of other products including motorcycle and boat products. I exclusively play on Yamaha musical keyboards, and oddly enough, I also only use Yamaha 2M oil for my boat. It's very interesting to me to think that the same corporation makes my keyboards also makes the supplies I use for my boat.