Wear and Tear of Trolling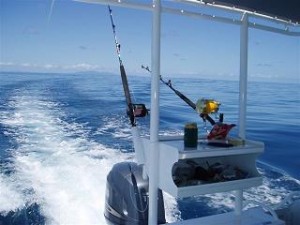 For catching big-game fish like tuna and marlin, there's nothing quite like trolling. Inshore species like bluefish, kingfish, and jacks, are also caught by trolling. Freshwater anglers use trolling to pick up muskie, walleye, black bass, and striped bass.
, though effective, can be taxing on your motorboat. To keep your boat running smoothly, you'll want to use Yamalube 2M oil. The Yamalube brand has been proven to withstand the wear and tear of trolling and other activities that put a strain on a boat's engine.