Yamalube 2W Keeps My WaveRunner Running for Spring Break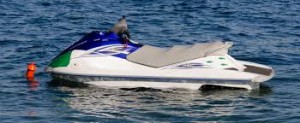 In just another week, I will have a week off of school where I will be able to spend all of my time at the local lake. I have been getting ready for this week by making sure that I have my WaveRunner ready to go out on the water since I know that this will be what I want to do. I have seen forecasts for good weather so I am hopeful that this is what we'll be getting.
To make sure that my WaveRunner is in perfect condition for this week, I have spent some time washing it and getting all of the dirt off of it. I have also fueled it up with gasoline and have added Yamalube 2W to the motor so that it will be running perfectly. I am so excited to be able to get out on the water with my WaveRunner during spring break.