Yamalube 2W Oil for My Waverunner Adventures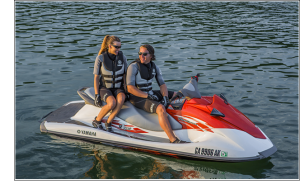 It's looking to be like we're going to have one of the hottest summers on record. That's what the weathermen have been predicting anyway. I'm excited because that means that the sun is going to be shining and there will be plenty of opportunities to take my new Waverunner out for a spin.
I've already begun to load up on all of the products that I will need to take care of my Waverunner over the course of the summer. For instance, I've got plenty of Yamalube 2W oil, because that stuff is necessary for making sure that your Waverunner is running the way that it's supposed to.