WaveRunner Oil is All I Need for a Fun Day in the Bay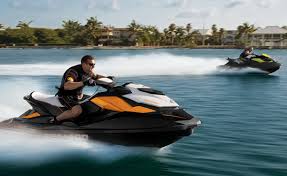 When the weather is nice, I always make sure to go out on the water at the bay by my home. It is a lot of fun to go out on the bay because the bay generally is not very choppy and is perfect for buzzing around in my little WaveRunner. I am able to get around fast in this personal watercraft without having to worry about steering a larger boat too close to shore.
My days on the water are always a lot of fun whether I go out by myself or bring a guest to ride my second WaveRunner. All that I need for a fun day spent out on the bay is some gasoline and WaveRunner oil. With these simple items added to my boats, I am able to have a great time zipping around the bay and seeing all of the sights.