Offseason Snowmobile Care: Part Five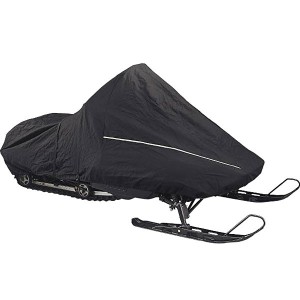 In the final installment of our series on storing your sled, we'll look at some final measures to take before relegating your vehicle to a safe corner for its summer hibernation. Some models will have a secondary clutch, and if this is the case, you will need to disassemble it and apply grease to the sheave bushing. Lastly, every metal surface, nut and bolt should be coated with a preserving oil to prevent rusting be sure to keep the oil away from plastic and rubber components.
When determining a location to store the snowmobile, look for a dry place that is free of moisture. Place a cover over the body of the sled and put blocks underneath the front bumper and the rear frame, which will keep the track and skis off the floor. Refrain from starting the engine until the next season, as this will extricate the oil from the system. Before you startup you snowmobile next season, be sure that you double-check your Evinrude XD 100 and other essential fluid levels.