Offseason Snowmobile Care: Part Two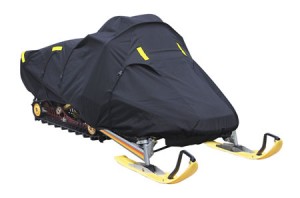 Once the outside of the sled has been taken care of, it's time to move to the more pressing concern: the engine. Begin by firing up your snowmobile and pulling the oil pump cable; doing this will enable a rich mixture of Evinrude XD100 oil to flow throughout the engine. The piston pin, bearings and some other engine components typically see little oil, and opening the oil pump ensures that they are properly lubricated before storage.
After you have ran the engine for 10 to 15 minutes, top off your fuel and add a fuel conditioner according to the specifications. It is important to top off fuel during the offseason to ensure there is no air in the tank. When the tank has air in it, condensation can form, which can wreak havoc on your machine. Now that we have dealt with the fuel and oil, tomorrow we will progress to the carburetor and drive belt.