The Truth about Synthetic Motor Oil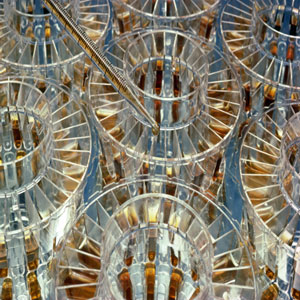 With people all over the world turning towards synthetic and hybrid synthetic oils, it's important to recognize the facts about synthetic oil and how it differs from mineral oil. There's a lot of confusion about synthetic oil as most people are not well versed on its benefits and drawbacks. The first synthetic oils received a bad reputation for leaking because the engine seals shrank due to a different seal-swell rate. Motor oil would leak from the crankshaft and rocker cover seals. Then, when the owners would switch back to the mineral oil, the seals where compressed when swelled and the entire engine started to leak. This situation plagued pioneers of synthetic motor oil, but the situation has much improved since that time. However, it's still a good idea to stick with either synthetic or conventional mineral oil and not switch back between the two.
There are numerous hybrid synthetic oils that contain conventional mineral oil, and these can serve as a happy medium between conventional and synthetic oil. With hybrid synthetic oils like Evinrude XD50 oil, it's okay to put in a quart of conventional mineral oil with the hybrid synthetic when the supply starts to run low.