Synthetic and Hybrid Synthetic Oils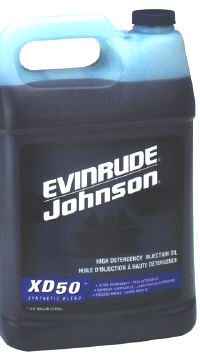 Oil became an ever more precious commodity with the advent of the Industrial Age, and since the early 1900s, with the mainstream production of the combustion engine, mineral oil has been necessary for all kinds of day to day errands, travel, and jobs. Because engine manufacturers realized long ago that the world's oil supply would not last forever, they began research on synthetic oil. Though most owners of cars, boats, or machinery still use mineral oil today, synthetic oil and hybrid synthetic oil have become available to the general public. Synthetic oil is oil that is created with no mineral oil, and despite popular belief, it works just as well as mineral oil in most machinery (though you shouldn't switch between mineral and synthetic). Hybrid synthetic oil contains both synthetic and mineral oil, an example of this would be Evinrude XD50 oil used for outboard motors.
The main difference between synthetic, hybrid synthetic, and mineral oil is cost; in general synthetic oil is the most expensive followed by hybrid synthetic and then mineral oil.