Selecting the Best Outboard Motor Oil for Your Engine?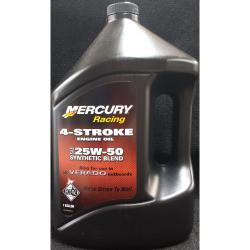 One of the trickiest questions to motorists and machine owners is the right outboard motor oil to use. This is because you may not know which oil will be suitable for your engine given lots of them in the market with each being designed for the hype and susceptibility of the customer.
Often it is advised that you read your user manual to know the type of your engine, whether OptiMax or Direct Fuel Injected before choosing the most suitable oil for your engine. This is just due to how intricate engines are designed to run within set restrictions.
Therefore, if your engine is E-Tec then you may need to look for an XD100 oil or a programed E-Tec can also use XD50 oil. Remember XD50 is TC-W3 certified oil and approved for DFI outboards. However, if you are using a mercury OptiMax engine, you'll need to look for a specially designed oil for DFI. This synthetic blend is mostly recommended because it makes the engine run smoothly without carbon build-up in the outboard. You also have to note that premium plus oil is formulated to suit DFI outboards. For those who own Yamaha outboards, you'll need to use Yamalube as they are strictly designed to use only Yamalube oil. For instance, for Yamaha 2-cycle outboard, you'll need to use 2M.