Servicing an Evinrude Engine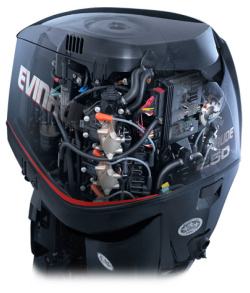 In addition to engines and motor oil, Evinrude is the premier manufacturer of numerous products for engine maintenance. Evinrude is committed to being a full service provider for all manner of engine cleaning and maintenance products. Performing regular maintenance with Evinrude products will protect the engine and the investment. Evinrude emphasizes prevention before potential damage occurs with all their engine care products. For example, Evinrude offers two and four stroke engine fuel conditioner, which will keep engines free of build up. It's good to use fuel conditioner during times where the engine is unused, during the winter for example. Evinrude also offers products like the Carbon Guard which is an additive for the gasoline that will decrease carbon build up and remove existing build up inside the engine.
Evinrude also offers a wide range of products that can help protect the exterior of the engine, including their anti-corrosion spray to prevent rust and corrosion in marine environments including salt water. Evinrude also offers marine grease for boat trailer wheel bearings and other components that require lubrication and are exposed to the water. For all Evinrude engines, it's best to use Evinrude oil because the additives are designed to keep the engine running at top performance.