Basic Outboard Maintenance: Part Five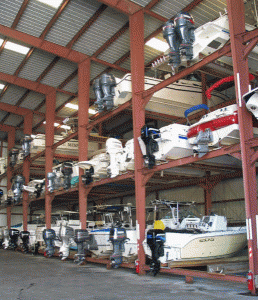 We still have at least of few weeks of boating season left, but I figured it was important to discuss how to winterize and prepare your outboard motor for storage. It's essential to take the proper precautions when  to ensure it starts up easily next spring. Before your last outing of the season, add some fuel conditioner to your mix of fuel and Evinrude XD 100 oil.
Always drain the system of all the gas and oil before putting the boat into storage, as the fuel will go bad if it just sits for months. If your lower unit calls for periodic lubrication changes, this is the time to do it. Look over the entire motor to ensure all of the bolts and fittings are in place and taut. Finally, put the motor in a dry place and keep it well covered, as small animals love to nest up in the crevices during the winter.