Watching a Dumb Movie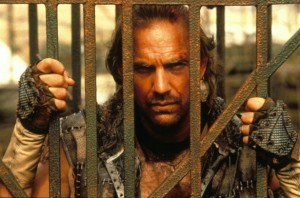 My friends and I have a tradition where we watch the movie Waterworld starring Kevin Costner every Thanksgiving. I don't know how we wound up choosing to do this on Thanksgiving, because there's no actual relation between the holiday and the movie, but that's just what we do. The movie is considered one of the biggest box office flops of all time, in that an enormous amount of money was spent in its creation and very little was made back, and overall, it's a pretty god-awful movie.
Basically, it's a film set in a future where the polar ice caps have melted and everyone travels around on water. Everybody travels around on boats and people are looking for dry land. I'll save you the time, they find some dry land, and it's the peak of Mount Everest. It's pretty dumb. All the riding around on boats, however, inspired me to pick up some Evinrude XD50 oil and go out on my own boat the next day.