Using the Right Kind of Evinrude Outboard Oil for Your Outboard Motor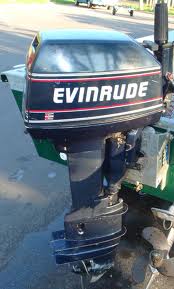 When it comes to Evinrude outboard motors, there are many different types that are great for using with your boat. Many people chose to have an Evinrude E-Tec motor because these are the most efficient motors that Evinrude makes. These motors are also capable of running a lot cleaner that many of the motors that are on the market for use with your boat.
These motors are usually built to run on XD100 oil, but they can be programmed to run on XD50 instead. It is very important to know which one your boat motor is set up for because it changes the type of Evinrude outboard oil that you have to use. You cannot switch to XD50 without causing damage if your engine is set up to run XD100.