Evinrude Motors can Be Set Up to Run on Evinrude XD100 oil or Evinrude XD50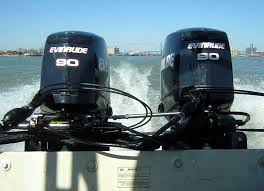 When I was looking into purchasing an Evinrude outboard for my boat, I became confused when I saw that some of them needed one type of oil while others of them needed a different type of oil. I wasn't sure how motors that were otherwise the same could be running on completely different types of oil. It seemed odd that they might work this way.
I started to research these motors since I wanted to see why there was any type of a difference in the oil that they could use. I quickly discovered that an Evinrude outboard motor could be set up two completely different ways. The motors could be set up for Evinrude XD100 oil or they could be set up to use a different type depending on the preference of the boat owner.