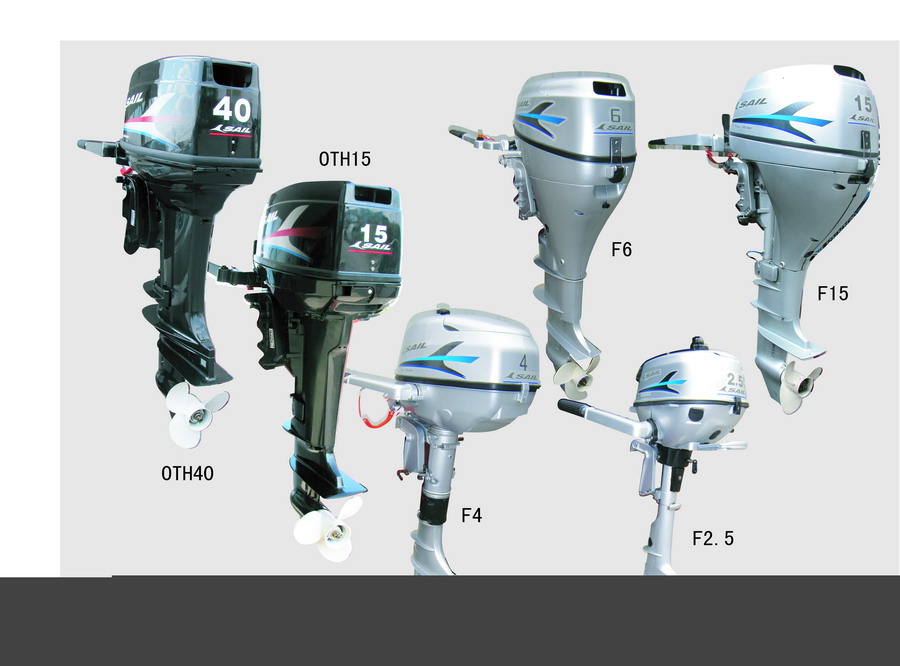 The creation of the first practical outboard motor is often credited to Norwegian-American inventor Ole Evinrude in 1909.
Historically, a majority of outboards have been two-stroke powerheads fitted with a carburetor due to the designs inherent simplicity, reliability, low cost and light weight.
In the 1990s, U.S. and European exhaust emissions regulations led to the proliferation of four-stroke outboards. Though fewer in number, four-stroke outboards have always been with us.
Outboard motors benefit from the ability to draw coolant from the water, obviating the need for radiators and cooling fans, thereby simplifying the design and lowering component weight. The motors also have several brands (i.e. Yamalube, Mercury and the creator's namesake, Evinrude) of oil to choose from, giving the consumer a seemingly infinite amount of options based on their needs.